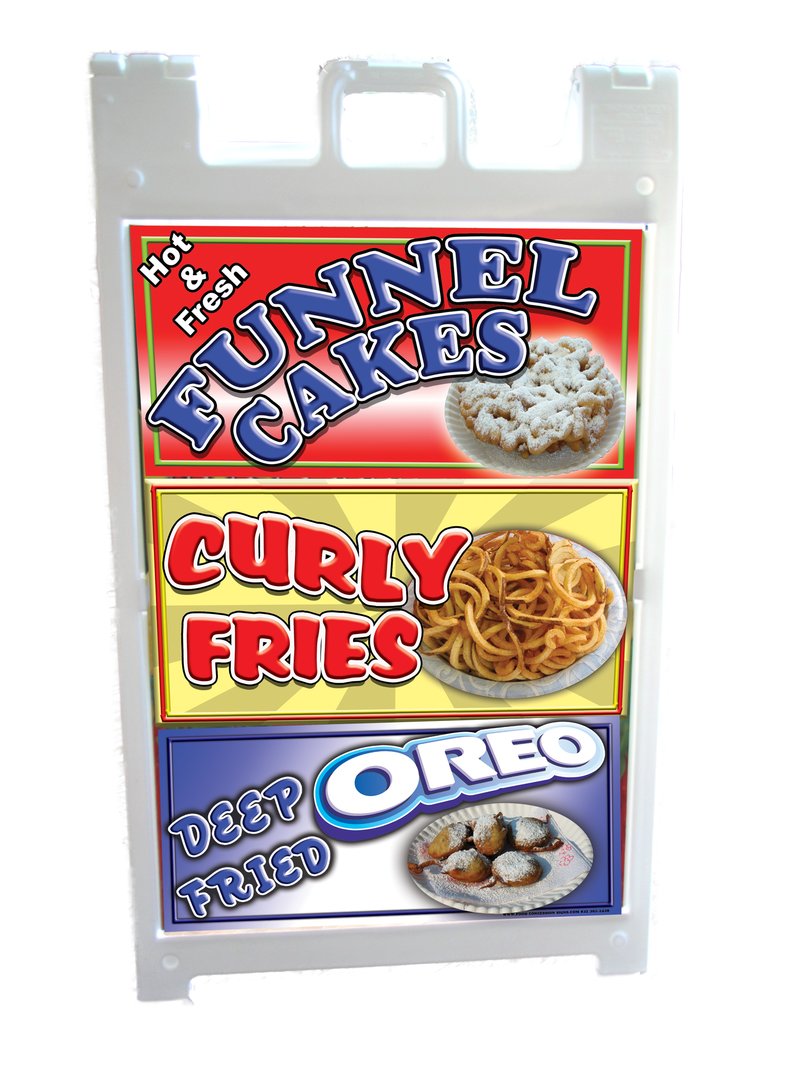 .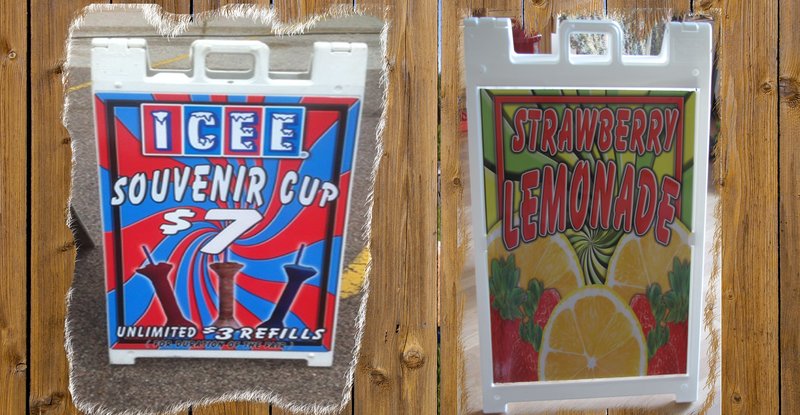 A-Frame Sign is the plasticade by signcade and made to hold up in tough weather CONDITIONS. A-Frame will hold sand or water to keep it upright in windy CONDITIONS...There are several ways you can buy the frame..A-Frame with sign applied directly to the frame..A-Frame with 6 - 24x12 food rectangle signs..and if you have the frame already or want to change the food item you can buy a sign panel. sign panel are sold indivually or set.
Just about any type of sign can be added to the a-frame from food vendors to carnival rides and games
.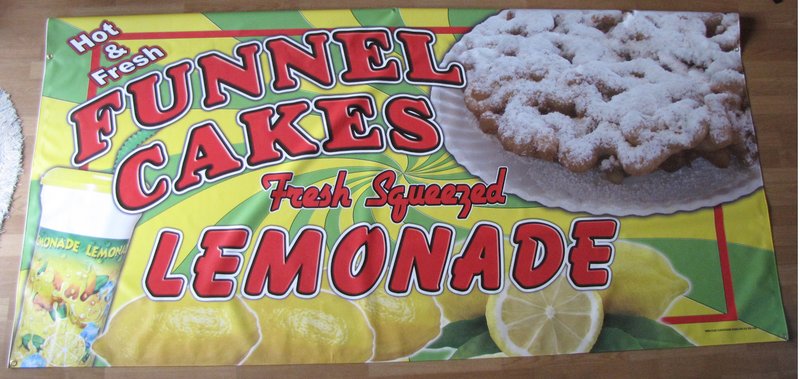 BANNERS all banners are now made with 16 oz. material with sunblock -WHICH MEANS THE SUN WILL NOT WASH OUT THE COLOR when the sun is behind the banner.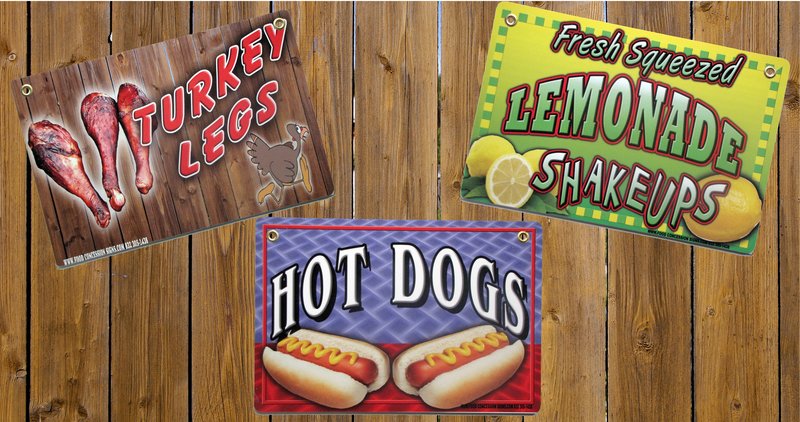 FOOD RECTANGLE SIGN-RECTANGLE SIGNS COMES IN TWO SIZES 18X12 AND 24X12 AND COMES WITH GROMMETS IN UPPER CORNERS FOR HANGING..COMES WITH CLEAR LAMINATION TO HELP WITH DURABILITY AND UV PROTECTIONS AND WILL LAST FOR YEARS OF USE.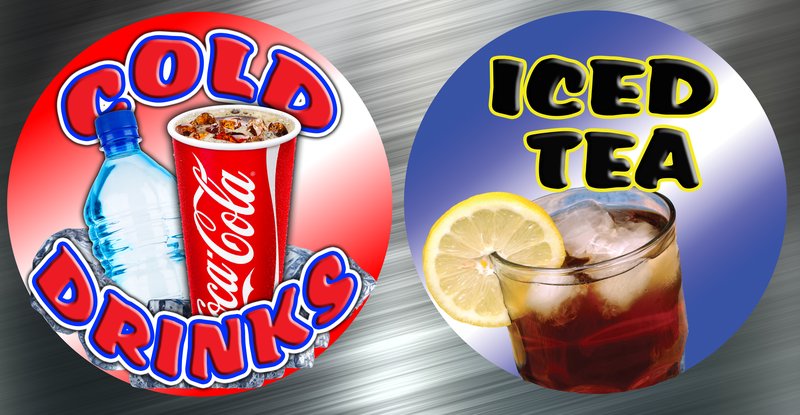 DANGLERS-ROUND
THESE SIGNS ARE 12" ROUND AND HAVE A CLEAR LAMINATION SO IT HOLDS UP FOR YEARS OF USE...GROMMET AT THE TOP IS USED FOR HANGING YOUR SIGN.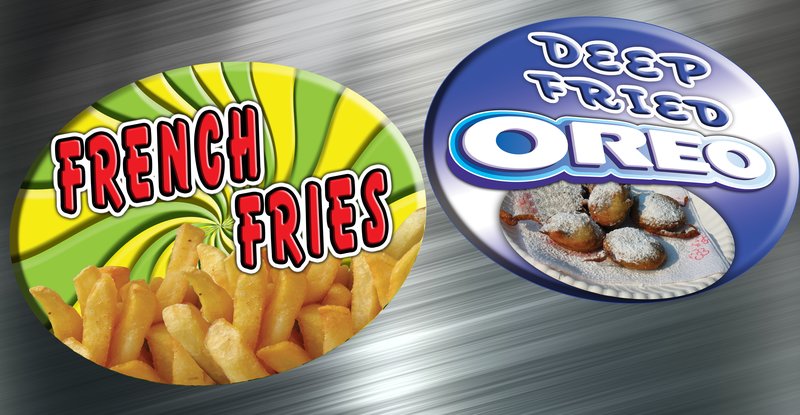 STATIC CLING

STATIC CLING ARE CONTOUR CUT AND MADE TO BE TAKEN OFF GLASS AND REAPPLIED AT A LATER TIME.aS WITH ALL SIGN THESE ARE PROTECTED WITH LAMINATION FOR DURABILITY AND UV PROTECTION FOR YEARS OF USE.
DECALS
DECALS ARE are a more permanent sign which will stick to glass or smooth metal, clear lamination if for UV protection and durability.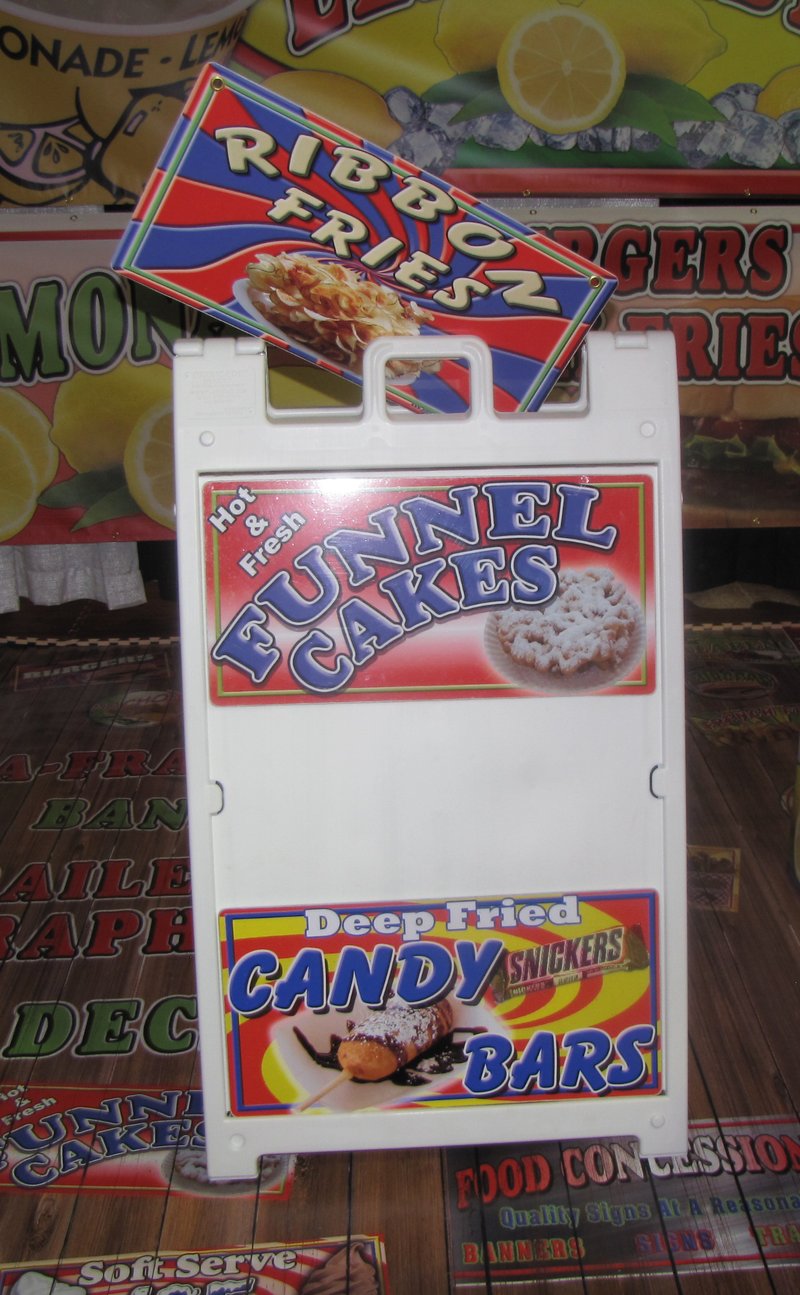 A-Frame with 24x12 signs
includes A-Frame with 6-24x12 food rectangle signs with Velcro to attach to the A-Frame.